In Memoriam
This page is dedicated to leaders in the field of bioethics and humanities who have passed away. If you receive word of the death of a luminary in our field, please prepare a brief statement and a photo if possible and send this information to This email address is being protected from spambots. You need JavaScript enabled to view it..
Ann Baile Hamric, PhD RN
1947-2020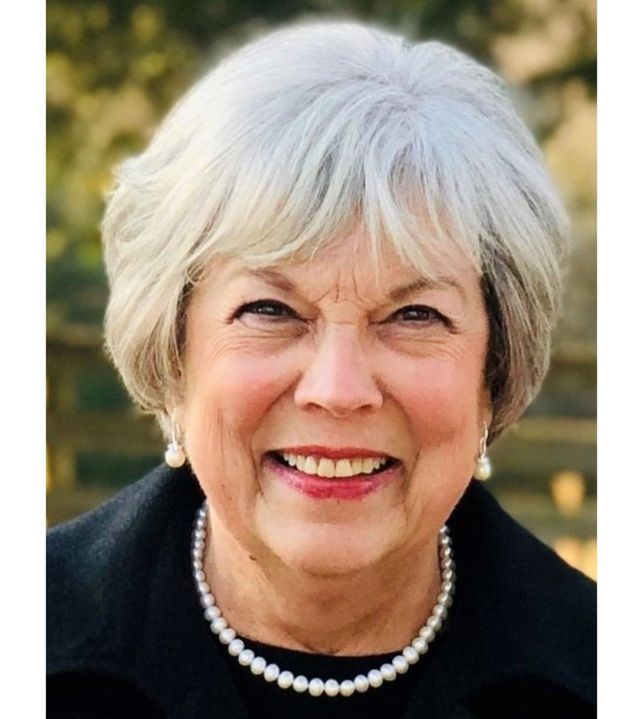 Dr. Ann Baile Hamric lived a deliberately full, vibrant, and joyful life. Her singular contributions to her profession, her community, and her family touched the lives of the many people she encountered. Ann's leadership ability emerged early in her career. In the summer of 1970, following her Vanderbilt graduation, Ann helped create the first Student Health Coalition Appalachian health fairs in rural Tennessee where she devised means of conducting both home visits and follow-up visits to isolated locations, an experience that inspired her to continue her education. As a young practicing nurse, Ann's work with a severely injured paraplegic only a few years younger than herself made a deep impression on her that ignited a lifelong interest in the ethics of care, an area in which she became a thought leader. Her extensive research on moral distress in health care professionals broke new ground in biomedical ethics, including her creation of an instrument to allow careful measurement of this important phenomenon. Ann's 37 publications stemming from her research continue to be widely cited.For four years, Ann served as an Associate Professor at the Louisiana State University Nursing School where she testified before the Louisiana Legislature advocating increased medical privileges for advanced practice nurses. She became the senior editor of the definitive textbook on advanced practice nursing in 1997—now in its 6th edition—which helped to define the emerging roles of nurse practitioners, nurse midwives, nurse anesthetists, and clinical nurse specialists. During her 12 years as a Professor at the University of Virginia, Ann was elected to the Faculty Senate, served a term as its Chair, and was named to the University's Presidential Search Committee. Widely loved and respected as a Professor, Ann was selected by UVA students to deliver a "Last Lecture." Hers was an inspiring account of her deeply meaningful journey as a survivor of breast cancer. A Fellow of the American Academy of Nursing, Ann played a pivotal role in creating the Academy's Bioethics Expert Panel, and served as the lead author on the Panel's first White Paper. With a colleague, she edited an issue of The Hastings Center Report, the leading bioethics journal; hers was the first issue devoted to nursing ethics. In 2011, she received the Distinguished Nurse award. Read more.
Dan Callahan, PhD
1930-2019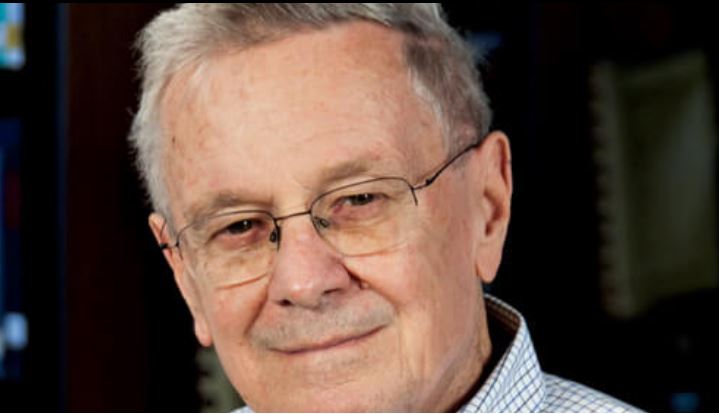 Daniel Callahan, a national voice for responsible health and science, who pioneered the field of bioethics, died Tuesday, July 16, two days before his 89th birthday. In 1969, Callahan cofounded The Hastings Center with Willard Gaylin. Callahan served as the Center's director from 1969 to 1983, president from 1984 to 1996, and president emeritus, actively publishing numerous essays, until his death. Over nearly five decades, Callahan advanced new foundational ideas, offered practical wisdom, influenced international health and science policy, stimulated the creation of the interdisciplinary field of bioethics, and supported its growth across the United States and the world. Perhaps most importantly in this era of polarization and hyper-individualism, he called on us to work together to discuss vying notions of the good and build solutions to promote human flourishing. Callahan was motivated by a fundamental wariness of human power. He was deeply struck by the human proclivity for self-deception, especially concerning the potential for irresponsible use of such power in the life sciences and in the realm of biomedical technology. His work demonstrates a deep sense of how fundamental moral sensibility is to our humanness and how vulnerable and naked we would be—and are—in a society of merely self-interested stakeholders engaged in merely instrumental cooperation. As we grieve the loss of Daniel Callahan, may we be uplifted by the inspiration of this great man. How lucky are we who have worked with and learned from the life Dan so well lived.
View the In Memoriam Article
Anita Silvers, PhD
1940-2019
Professor Anita Silvers was an institution in professional philosophy. She was Professor and former Chair of the Philosophy Department at San Francisco State University and a nationally recognized advocate for disability rights. Disabled by polio as a child, Silvers was a leading advocate for equality for persons with disabilities. On the faculty at SF State since 1967, Silvers worked to make access and disability services available on California college campuses. In 1980, she was appointed by President Jimmy Carter to serve on the National Council for the Humanities, the governing board of the National Endowment for the Humanities. She served for 26 years as Secretary-Treasurer of the American Philosophical Association (Pacific Division). Silvers received the inaugural California Faculty Association Human Rights Award in 1989 and served as a Senior Fulbright Scholar in New Zealand in 2005. In 2009 she was awarded the Quinn Prize for service to the profession by the APA, in 2013 the Lebowitz Prize for Philosophical Achievement and Contribution by Phi Beta Kappa and the APA, and in 2017 she received the Wang Family Excellence Award for extraordinary achievements in the California State University system. Silvers's groundbreaking scholarship helped to establish disability rights as an important subfield of philosophy; she is regarded as an authority on medical ethics, bioethics, disability theory, social philosophy, aesthetics, and feminism. As a teacher and mentor she changed the lives of countless students, scholars, and activists. She will be deeply missed by her students, colleagues, and the many people she inspired.
View the In Memoriam Archive