Articles
Exhibits
2019 exhibit contract is now available! Book your space at the leading conference for Bioethics and Humanities now! Floorplan available soon.
Become a partner to reach more than 1,200 healthcare professionals, educators, consultants, and others who have an interest in the field of clinical and academic bioethics and the health-related humanities. Booth size is 8' x 10' and includes one table and two chairs.
• Recruit new students and faculty
• Reconnect with alumni
• Promote published works in the field of bioethics
• Generate new business opportunities
January 1st 2019 exhibit prices go up! Book your exhibit space this December for the lowest prices.
Advertising
Advertising information, coming soon!
Sponsorship
Stand out from your competition by supporting the ASBH Annual Meeting! Check out 2019 Sponsorship opportunities.
Questions on any of the above? Please reach out to Allison Whitley at This email address is being protected from spambots. You need JavaScript enabled to view it. or 847-375-3673.
Travel Information
Hotel Information
Disneyland® Hotel
1150 West Magic Way
Anaheim, CA 92802
Phone: 714-778-6600
Rate: $204 single/double
Cutoff Date: September 25, 2018
Make your room reservation now! The special rate for the conference is $204.00. A limited number of rooms are reserved at this rate. To secure a room please contact the Disneyland® Resort by booking online 24/7 at or by calling (714) 520-5005, M-F from 8 am to 5 pm PST. Reservations must be made by Tuesday, September 25, 2018 or before the group rooms are sold out, so do not delay. Prevailing rates may apply after this date or when the group rooms are sold out, whichever occurs first. Rooms are subject to availability.
Room reservations are also available at a special rate of $169 at the Fairfield Inn Anaheim Resort. Book now before rooms are sold out!
Click here to purchase specially-priced Disneyland® Resort Theme Park tickets. Store will open Friday, 06/15/2018.
These special ticket prices are not available once you arrive at the Resort.
The ticket store closes at 9:00 PM PST on Friday, 10/12/2018.
Prices are subject to change without notice.
Airline Information
Los Angeles International Airport (LAX)
1 World Way
Los Angeles, CA 90045
John Wayne Airport (SNA)
18601 Airport Way
Santa Ana, CA 92707
Long Beach Airport (LGB)
4100 Donald Douglas Dr.
Long Beach, CA 90808
Ground Information
From Los Angeles International Airport (LAX):
Distance: 35 miles
Drive time: 45 minutes Approx.
Shuttle: Disneyland Resort Express
The Disneyland Resort Express provides the most convenient mode of transportation between LAX the Disneyland Resort area. Upon exiting the baggage claim area at LAX, proceed to the center island. You may board the Disneyland Resort Express underneath the green sign in front of each terminal. Buses depart frequently, beginning at Terminal #1. Reservations are not required, but there is a fee to ride. To make a reservation and determine the cost of your trip, visit https://dre.coachusa.com/
Taxi: Estimate $115 one-way
Uber/Lyft: Estimated $43-57 one-way
From John Wayne Airport (SNA):
Distance: 14 Miles
Drive time: 25 Minutes Approx.
http://www.ocair.com/
Shuttle: Disneyland Resort Express
The Disneyland Resort Express provides the most convenient mode of transportation between John Wayne Airport and the Disneyland Resort area. Upon exiting baggage claim, proceed to the GTC. The Disneyland Resort Express picks up Guests in front of the ticket booth located to the left on a regular basis. Reservations are not required, but there is a fee to ride. To make a reservation and determine the cost of your trip, visit https://dre.coachusa.com/
Taxi: Estimated $45 one-way
Uber/Lyft: Estimated $21-27 one-way
From Long Beach Airport (LGB):
Distance: 19 Miles
Drive time: 30 Minutes Approx.
http://www.lgb.org/
Shuttle Service:
There are a number of shared ride shuttles and limousines available that can take you directly to the Disneyland Resort.
• Upon exiting baggage claim, cross Donald Douglas Drive to the Ground Transportation Island next to the covered parking structure. It's best to arrange your transportation prior to arriving at the airport.
Taxi: Estimated $45 one-way
Uber/Lyft: Estimated $23-32 one-way
Parking Information
Self-Parking: $20/night
Valet: $30/night
Weather/Conference Attire
Anaheim's average high in October is 83°F and the average low is 59°F. Meeting room temperatures tend to vary. Please bring a light sweater or jacket to all meetings.
Accessibility
ASBH is committed to ensuring that its annual meeting is accessible to persons with disabilities and that we meet and exceed all of the requirements of the Americans with Disabilities Act. Persons with disabilities are strongly encouraged to make this indication on their meeting registration form well in advance of the meeting. We want to welcome you as best we can and, the more notice you give us, the better we will be able to accommodate you so that you have a safe and enjoyable experience. Please contact Kari Messenger at 847-375-4879 for assistance.
For airport assistance, please contact TSA Cares for additional travel services. This program provides travelers with special needs information on what to expect at airports' security checkpoints along with whom to contact if additional assistance is needed.
Be sure to mark your calendar for October 18-21, 2018 and plan to join your colleagues in Anaheim.
Schedule
View complete information about speakers and abstracts for the 2018 Annual Conference here. Choose from over 600 sessions in bioethics and the health humanities.
Consult the 2018 conference brochure for more information about special events, continuing education credit, and Aneheim, CA.
Featured Speakers
Jonathan Metzl, MD PhD
American Firearms and Mass Shootings: Mental Illness, Politics, and Policie
Jonathan Metzl addresses four assumptions that frequently arise in the aftermath of mass-shootings in the United States: (1) that mental illness causes gun violence, (2) that a psychiatric diagnosis can predict gun crime before it happens, (3) that shootings are the deranged acts of mentally ill loners, and (4) that gun control won't prevent another Newtown. Each of these statements is certainly true in particular instances. Yet notions of mental illness that emerge in relation to mass shootings frequently reflect larger cultural stereotypes and anxieties about matters such as race, social class, and politics. These issues become obscured when mass shootings come to stand in for all gun crime and when "mentally ill" ceases to be a medical designation and becomes a sign of violent threat.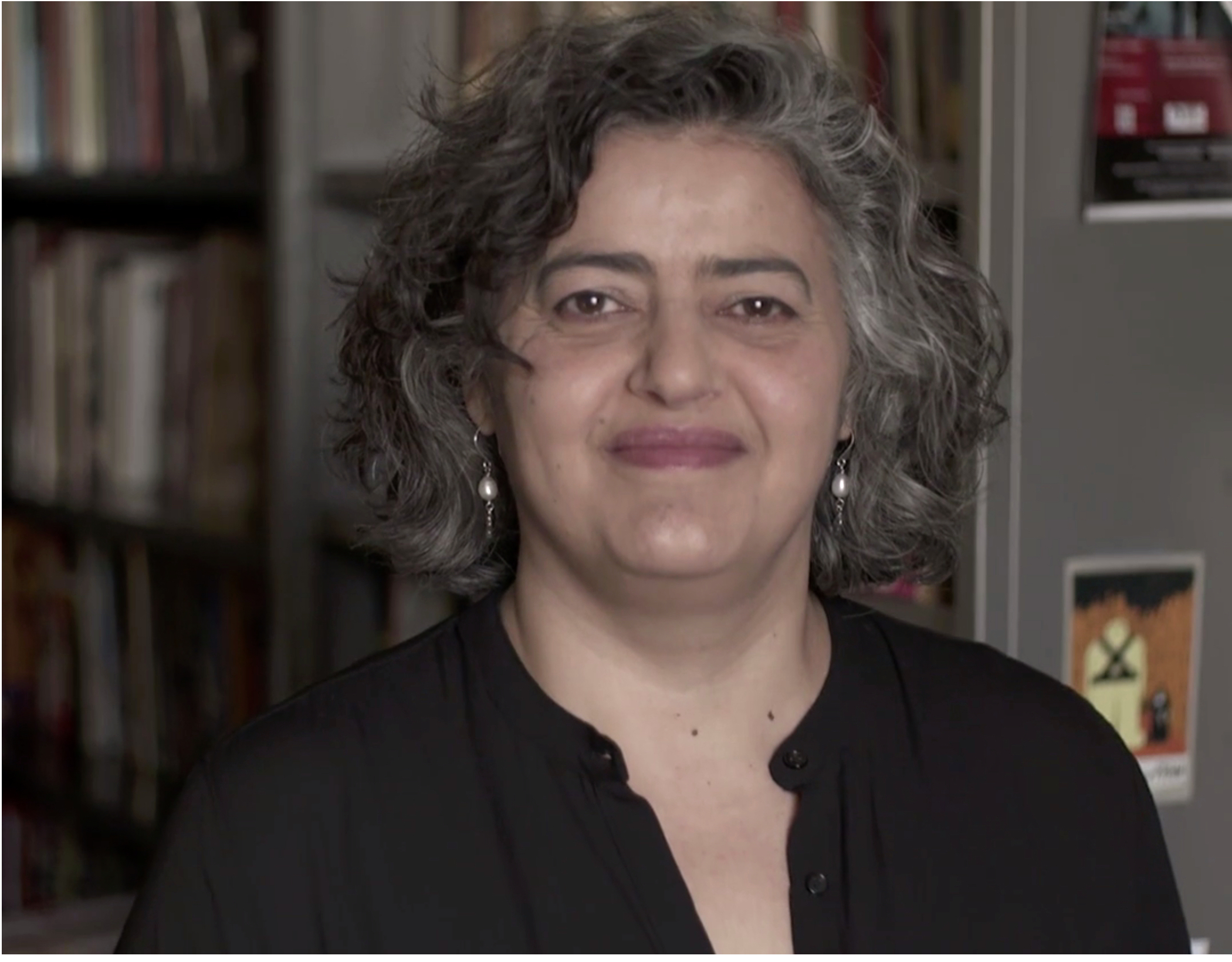 Despina Kakoudaki, PhD
Learning from Frankenstein: The Artificial Body in the Popular Imagination

Two hundred years after its first publication, Mary Shelley's Frankenstein, Or, The Modern Prometheus presents an interesting paradox: it is pervasive in its impact, while often remaining misread or even unread. The novel is now a seminal text, almost mythic in its cultural presence and dense relationships to literary, epistemological, scientific, and social contexts. And yet the book has also been reduced to a form of shorthand in popular culture, in which the very word Frankenstein, or its abbreviation into Franken-anything, may be deployed in complete ignorance of the actual text. This presentation returns to the novel, offering an overview of its main versions and tenets and focusing especially on its depiction of animation and deanimation, the processes of life and death that structure the book.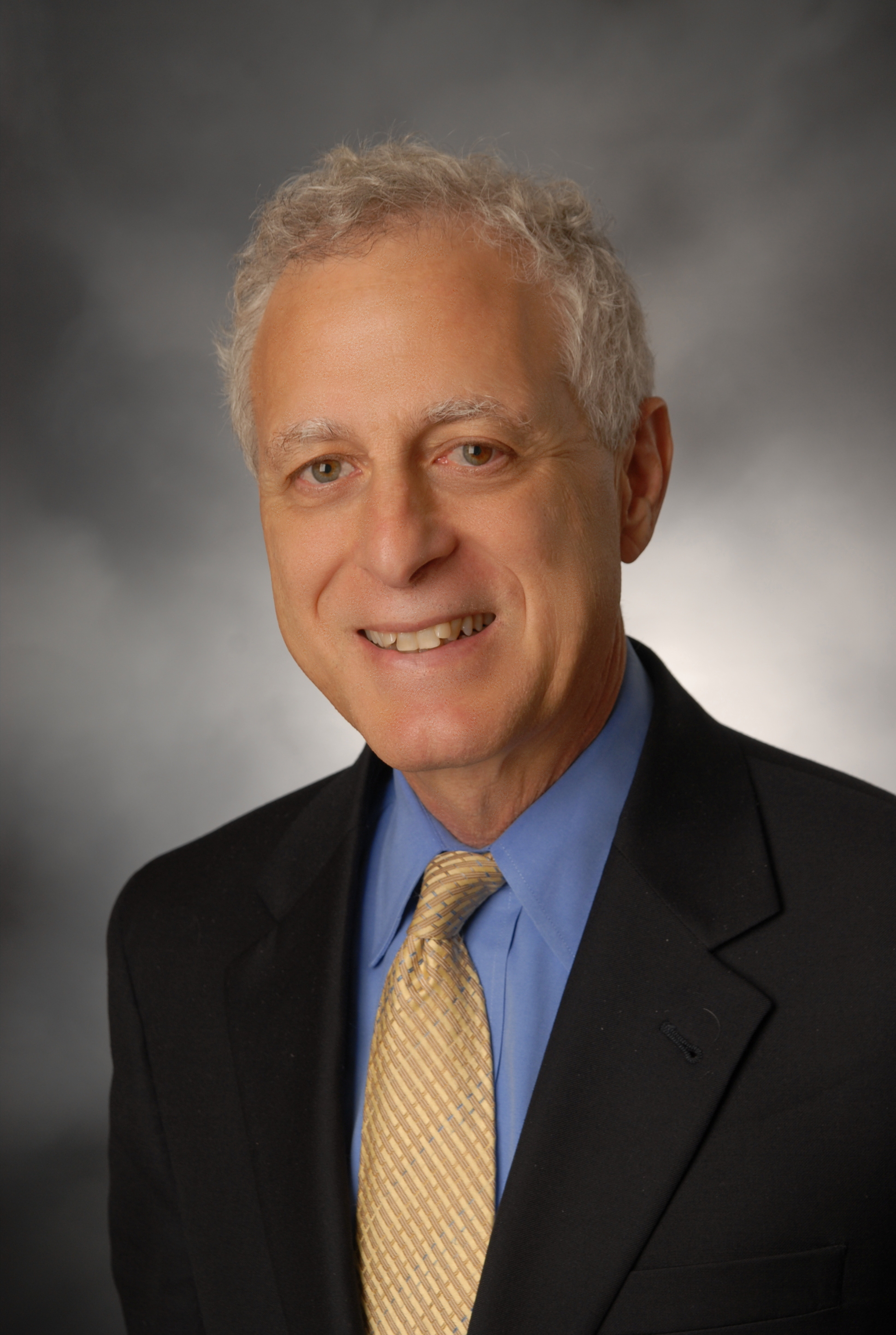 David Sklar, MD
Using Health Humanities to Reanimate Medicine
At a time when technology offers exciting insights into human disease, health professionals are increasingly burned out and depressed, and patients are alienated and mistrustful of the healthcare system. Health humanities and particularly stories—both the stories of our patients and our own stories—can provide the antidote to this malaise. In this presentation David Sklar will describe the use of stories in his work as an editor of a journal attempting to influence health policy and education and as a physician and teacher with his patients and students. The presentation will explore how stories provide a context and authenticity that can supplement data and science in helping us find solutions to difficult problems like medical error and health equity. He will discuss why we need to make time to hear our patients' stories and tell our own stories to improve our healthcare system. He will share a recent story of his that explores a historical research ethics violation and explain why he chose to use the narrative form of fiction. The presentation will end with suggestions of ways that the health humanities can help transform our health system by highlighting the social determinants of health and prevention of illness.
Preconference Workshops
Expanding Educational Scholarship in Ethics, Humanities, and the Arts: A How-To Guide for the Futre
Claire D. Clark, PhD MPH, University of Kentucky, Lexington, KY; Marin Gillis, PhD LPh, Florida International University, Miami, FL; Amy DeBaets, PhD, Oakland University William Beaumont School of Medicine, Rochester, MI
Over the last 50 years, bioethicists and medical humanists have convinced educators that their field has a place in undergraduate and graduate medical education but have been less successful in making the case that teaching these courses requires specialized training, demonstrating how our instructional materials align with educational theory, and publishing evidence-based research in medical education journals.
Participants will bring with them an educational project at any phase of development. After hearing a brief overview of conducting educational research, participants will rotate to tables on these topics: generating a research question, choosing research methods, getting funding, establishing collaborations, and finding a publication outlet. Participants should leave with an actionable plan for advancing a project that promotes a scholarly approach to bioethics, humanities, and arts education in medicine.
Re-Imagining Communication: Using Medical Improv to Boost Your Skills for Clinical Ethics Consultation
Stephanie Kukora, MD, University of Michigan, Ann Arbor, MI; Brittany K. Batell, University of Michigan, Ann Arbor, MI; Katie L. Watson, JD, Northwestern University Feinberg School of Medicine, Chicago, IL
Healthcare ethics consultants should be competent in active listening, expressing empathy and support, clarifying the ethical dimensions of the situation, and eliciting and accurately representing values and priorities. However, little guidance for practicing these skills is available, and though simulated patient scenarios may help, gaps remain.
Medical improvisation—with a focus on listening, cultivating and expressing empathy, speaking clearly, and identifying and managing status differences—can help close the gaps. Participants will engage in a training technique that isolates the components of successful medical communication and provides exercises that build one "communication muscle" at a time. "Being funny" is not a prerequisite for medical improv, and no acting experience is required.
Advanced Facilitation Skills for Clinical Ethics Consultation
Autumn Fiester, PhD, University of Pennsylvania Center for Bioethics, Philadelphia, PA; Edward J. Bergman, JD, University of Pennsylvania Center for Bioethics, Philadelphia, PA
This hands-on workshop will cover skills for effectively conducting complex, multiparty, and emotionally charged meetings with a diverse set of stakeholders. Careful attention will be paid to avoiding values imposition in consultations. Through presentations, question-and-response activities, and simulated role plays, we will teach the process of diagnostic listening; effective analysis and mirroring of individual concerns, values, and perspectives; and techniques for amplifying silent or weaker voices.
After an introduction to advanced facilitation strategies, small groups will participate in simulated role-plays and debriefings to practice facilitation techniques in a variety of clinical ethics contexts. The session will close with a review of the techniques learned and performed and a Q&A session.
Resilience Training: Redress for Clinical Distress
Anita J. Tarzian, PhD, RN, University of Maryland School of Nursing; Theresa Drought, PhD, RN, Kaiser Permanente; Heather Fitzgerald, MS, RN, Children's Hospital Colorado & Colorado University; Cynda H. Rushton, PhD, RN, FAAN, Johns Hopkins University
"Resilience is not simply bouncing back from stress; it is both recovering and deepening as a consequence of encountering stress in the right way with adequate inner strength" (Wicks & Buck, 2010). One proposed strategy for mitigating the effects of moral distress in health care professionals (HCPs) and allied health students is the cultivation of resilience. Clinical ethics consultants are ideally situated to bring education and expertise to those experiencing (or at risk of developing) moral distress. One important way to start this is by nurturing their own resilience so they can model it to others and avoid burnout themselves.
In this workshop, clinical ethics consultants from various backgrounds and locations will present a brief overview of the moral distress literature and its relationship to resilience. Two different approaches to teaching, training, and mentoring resilience in an academic and a health care setting will be presented. Attendees will interact in small groups to share ideas and apply concepts discussed. Lastly, presenters will share one example of how they have nurtured resilience in themselves by developing their own peer support group. This workshop will feature novel methods of engaging the participants, such as pecha kucha.
Featured Speakers
Kansas City and the Visual Arts
Thursday, October 19 and Friday, October 20
Alexa Miller, MA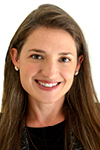 This year ASBH journeys to the center of the country, where we will make the most of Kansas City, the historic and culturally rich setting for our annual meeting. A unique pre-conference event, The Art of Uncertainty, takes place at the Nelson Atkins Museum and includes an immersive experience in the galleries. Alexa Miller, MA, also explores Visual Art and the Cultivation of the Medical Mind in a plenary session on Friday, October 20.
Building Resilience
Thursday, October 19
5:15 pm
Amit Sood, MD MSc FACP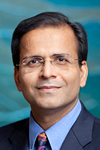 Resiliency is the core strength you use to lift the load of life. Resiliency helps you withstand and bounce back from adversity and grow despite life's downturns. Dr. Sood will discuss the science of resiliency, the neural vulnerabilities that predispose one to resiliency deficits, and the structure of a program proven to enhance resiliency
ASBH Awards Presentation
Friday, October 20
3:45 pm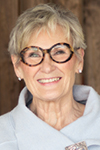 Myra Christopher is recognized as the first leader of the Center for Practical Bioethics (CPB), an applied, real-world bioethics organization emphasizing ethics and action informed by thoughtful reflection, guided by academic discipline. Christopher's work has changed how shared decision making among families helps to match the care a loved one receives with his or her wishes, how hospital ethics committees respect and advocate for the rights of patients, and how communities care for those with terminal illness.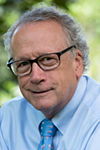 Steven Miles, MD is honored for three and a half decades of research and education. He has published 6 books and over 160 articles and chapters on a breathtaking array of issues, an extraordinary contribution to bioethics scholarship. His career is also distinguished by the impact of his work beyond academia and his devotion to the reform needed to alleviate suffering, especially in contexts affecting the most vulnerable members of our global society.
Special Session
Unexpected Silver Linings (Including Why You May Need a Head Transplant)
Friday, October 20
8 pm
In this special session, George J. Annas, JD MPH shares his bioethics-inspired jokes. Believe it or not, he does standup at open mics and university-based talent shows in Boston and New York and performed in the 2016 Boston Comedy Arts Festival.
The Nuremberg Doctors' Trial and the Birth of Bioethics
Saturday, October 21
9:15 am
The Doctors' Trial at Nuremberg (1946–1947) was remarkable primarily because physicians accused of wholesale murder and torture defended their actions as consistent with medical ethics. Other birthdates for bioethics have been suggested, but it seems reasonable that the Doctors' Trial marks the birth of American bioethics, if not all contemporary medical ethics. Seven decades later, George Annas assesses the impact of the trial on both human-rights law and bioethics, especially on the doctrine of informed consent and the ethics of human experimentation.
Don't miss these fabulous speakers or those presenting over 400 workshops, panels, papers, and flash sessions. Plan your schedule now and make your travel arrangements accordingly.
ASBH Annual Conference
The American Society for Bioethics and Humanities' Annual Conference connects individuals and groups across many disciplines, all with interest in clinical and academic bioethics and health-related humanities. The conference provides a platform for presenting new ideas, debate, discussion, learning and networking with other professionals in related fields.
After participating in this conference, attendees should be able to:
Discuss emerging issues in bioethics and the medical humanities
Discuss and apply recent research findings related to bioethics and the medical humanities
Reflect on the issues related to the future and uncertainty in bioethics and the medical humanities
Session topics include:
Clinical ethics and clinical ethics consultation
Religion, culture and social sciences
Arts and literature
Philosophy and history
Research ethics and empirical research
Law, public health policy, organizational ethics
Education and inter-professional studies
Diversity, disparity and inclusion
Schedule
The schedule and evaluations for the 2018 conference can be accessed here. Evaluations are open until 12/31/2018.
Registration
Registration for the 21st Annual Conference will open in summer 2019.
Travel Information
Hotel and travel options for the 21st Annual Conference in Pittsburgh will be announced in summer 2019.
Exhibits/Advertising/Support
Become a partner to reach more than 1,200 healthcare professionals, educators, consultants, and others who have an interest in the field of clinical and academic bioethics and the health-related humanities.
2019 Program Committee
Gretchen Case, PhD, Chair
University of Utah
Kelly Dineen, RN JD PhD
Creighton University School of Law
Thomas Cunningham, PhD
Kaiser Permanente
Stacey Tovino, JD, PhD
UNLV William S Boyd School of Law
Board Liaisons
Alex Kon, MD
University of California, San Diego
Ana Iltis, PhD
Wake Forest University
Disclosures
2018 Speaker Disclosures can be accessed here.
Past/Future Conferences
View information about past and future conferences.