Articles
Exhibits
Interested in 2018? Want to exhibit in Anaheim? You can view our 2018 floor plan here and our exhibit contract here.
Become a partner to reach more than 1,200 healthcare professionals, educators, consultants, and others who have an interest in the field of clinical and academic bioethics and the health-related humanities. Booth size is 8' x 10' and includes one table and two chairs.
Recruit new students and faculty
Reconnect with alumni
Promote published works in the field of bioethics
Generate new business opportunities
Act now to lock in lowest prices. Space is limited.
Looking for advertising opportunities outside of Annual Meeting? You can view our advertising opportunities here and apply to purchase a mailing list here.
Travel Information
Hotel Information
Disneyland® Hotel
Anaheim, CA
ASBH will secure a block of sleeping rooms at a discounted rate. Check back again for more details.
Airline and Ground Information
Check back again for more details.
Accessibility
ASBH is committed to ensuring that its annual meeting is accessible to persons with disabilities and that we meet and exceed all of the requirements of the Americans with Disabilities Act. Persons with disabilities are strongly encouraged to make this indication on their meeting registration form well in advance of the meeting. We want to welcome you as best we can and, the more notice you give us, the better we will be able to accommodate you so that you have a safe and enjoyable experience. Please contact Kari Messenger at 847-375-4879 for assistance.
For airport assistance, please contact TSA Cares for additional travel services. This program provides travelers with special needs information on what to expect at airports' security checkpoints along with whom to contact if additional assistance is needed.
Be sure to mark your calendar for October 18-21, 2018 and plan to join your colleagues in Anaheim.
Register for the 2018 ASBH Conference
20th Annual Conference
October 18-21, 2018
Anaheim, CA
Schedule
The 2018 schedule will be available in early summer. Refer to the 2017 ASBH conference schedule to learn more about the variety of topics and formats at this prestigious event.
Go to the Apple App Store for iOS or to the Google Play Store for Android.
Search for "Eventpilot Conference App."
When prompted for a code, enter "ASBH2017" (no spaces, not case-sensitive).
Search by day, track, format, speaker, or key words. Build your own schedule.
The 2017 ASBH conference brochure provides an overview of the meeting.
Register

Registration will open in Summer 2018. Join ASBH now to receive timely notices and discounted member rates.
If you would like to renew your current membership and register for the meeting, contact Member Services at 847-375-4745.
If you wish to register as a non-member, you may need to establish an account as the first step of the non-member registration process. Click here and, if you do not have an ASBH username, choose the third bullet that reads "I would like to create a new account."
Supporters
ASBH recognizes and thanks the generous supporters of the 2017 ASBH Annual Meeting.
Kansas City Consortium for Bioethics and Humanities






Annual Meeting Supporters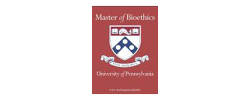 Featured Speakers
Kansas City and the Visual Arts
Thursday, October 19 and Friday, October 20
Alexa Miller, MA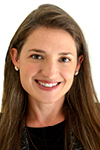 This year ASBH journeys to the center of the country, where we will make the most of Kansas City, the historic and culturally rich setting for our annual meeting. A unique pre-conference event, The Art of Uncertainty, takes place at the Nelson Atkins Museum and includes an immersive experience in the galleries. Alexa Miller, MA, also explores Visual Art and the Cultivation of the Medical Mind in a plenary session on Friday, October 20.
Building Resilience
Thursday, October 19
5:15 pm
Amit Sood, MD MSc FACP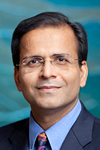 Resiliency is the core strength you use to lift the load of life. Resiliency helps you withstand and bounce back from adversity and grow despite life's downturns. Dr. Sood will discuss the science of resiliency, the neural vulnerabilities that predispose one to resiliency deficits, and the structure of a program proven to enhance resiliency
ASBH Awards Presentation
Friday, October 20
3:45 pm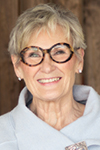 Myra Christopher is recognized as the first leader of the Center for Practical Bioethics (CPB), an applied, real-world bioethics organization emphasizing ethics and action informed by thoughtful reflection, guided by academic discipline. Christopher's work has changed how shared decision making among families helps to match the care a loved one receives with his or her wishes, how hospital ethics committees respect and advocate for the rights of patients, and how communities care for those with terminal illness.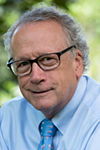 Steven Miles, MD is honored for three and a half decades of research and education. He has published 6 books and over 160 articles and chapters on a breathtaking array of issues, an extraordinary contribution to bioethics scholarship. His career is also distinguished by the impact of his work beyond academia and his devotion to the reform needed to alleviate suffering, especially in contexts affecting the most vulnerable members of our global society.
Special Session
Unexpected Silver Linings (Including Why You May Need a Head Transplant)
Friday, October 20
8 pm
In this special session, George J. Annas, JD MPH shares his bioethics-inspired jokes. Believe it or not, he does standup at open mics and university-based talent shows in Boston and New York and performed in the 2016 Boston Comedy Arts Festival.
The Nuremberg Doctors' Trial and the Birth of Bioethics
Saturday, October 21
9:15 am
The Doctors' Trial at Nuremberg (1946–1947) was remarkable primarily because physicians accused of wholesale murder and torture defended their actions as consistent with medical ethics. Other birthdates for bioethics have been suggested, but it seems reasonable that the Doctors' Trial marks the birth of American bioethics, if not all contemporary medical ethics. Seven decades later, George Annas assesses the impact of the trial on both human-rights law and bioethics, especially on the doctrine of informed consent and the ethics of human experimentation.
Don't miss these fabulous speakers or those presenting over 400 workshops, panels, papers, and flash sessions. Plan your schedule now and make your travel arrangements accordingly.
ASBH 2018 Annual Conference
The American Society for Bioethics and Humanities' Annual Conference connects individuals and groups across many disciplines, all with interest in clinical and academic bioethics and health-related humanities. The conference provides a platform for presenting new ideas, debate, discussion, learning and networking with other professionals in related fields.
After participating in this conference, attendees should be able to:
Discuss emerging issues in bioethics and the medical humanities
Discuss and apply recent research findings related to bioethics and the medical humanities
Reflect on the issues related to the future and uncertainty in bioethics and the medical humanities
Session topics include:
Clinical ethics and clinical ethics consultation
Religion, culture and social sciences
Arts and literature
Philosophy and history
Research ethics and empirical research
Law, public health policy, organizational ethics
Education and inter-professional studies
Diversity, disparity and inclusion
Schedule
The schedule for the 2018 conference will be available in early summer. The 2017 ASBH conference schedule offered over 400 workshops, panels, and papers in bioethics and the health humanities.
Registration
Registration for the October 18 conference will open in early summer.
Travel Information
Check back in Winter 2018 for more information about hotel and travel options to Anaheim, CA.
Exhibits/Advertising/Support
Become a partner to reach more than 1,200 healthcare professionals, educators, consultants, and others who have an interest in the field of clinical and academic bioethics and the health-related humanities.
2018 Program Committee
Virginia Bartlett, PhD, Chair
Cedars-Sinai Medical Center
Johanna Rian, PhD
Mayo Clinic Dolores Jean Lavins Center for Humanities in Medicine
Gretchen Case, PhD
University of Utah
Kelly Dineen, RN JD PhD
Creighton University School of Law
Board Liaisons
Alex Kon, MD
University of California, San Diego
Ana Iltis, PhD
Wake Forest University
Past/Future Conferences
View information about past and future conferences.