Featured Speakers
Kansas City and the Visual Arts
Thursday, October 19 and Friday, October 20
Alexa Miller, MA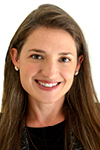 This year ASBH journeys to the center of the country, where we will make the most of Kansas City, the historic and culturally rich setting for our annual meeting. A unique pre-conference event, The Art of Uncertainty, takes place at the Nelson Atkins Museum and includes an immersive experience in the galleries. Alexa Miller, MA, also explores Visual Art and the Cultivation of the Medical Mind in a plenary session on Friday, October 20.
Building Resilience
Thursday, October 19
5:15 pm
Amit Sood, MD MSc FACP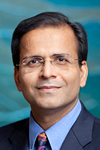 Resiliency is the core strength you use to lift the load of life. Resiliency helps you withstand and bounce back from adversity and grow despite life's downturns. Dr. Sood will discuss the science of resiliency, the neural vulnerabilities that predispose one to resiliency deficits, and the structure of a program proven to enhance resiliency
ASBH Awards Presentation
Friday, October 20
3:45 pm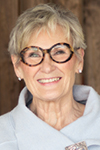 Myra Christopher is recognized as the first leader of the Center for Practical Bioethics (CPB), an applied, real-world bioethics organization emphasizing ethics and action informed by thoughtful reflection, guided by academic discipline. Christopher's work has changed how shared decision making among families helps to match the care a loved one receives with his or her wishes, how hospital ethics committees respect and advocate for the rights of patients, and how communities care for those with terminal illness.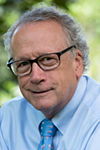 Steven Miles, MD is honored for three and a half decades of research and education. He has published 6 books and over 160 articles and chapters on a breathtaking array of issues, an extraordinary contribution to bioethics scholarship. His career is also distinguished by the impact of his work beyond academia and his devotion to the reform needed to alleviate suffering, especially in contexts affecting the most vulnerable members of our global society.
Special Session
Unexpected Silver Linings (Including Why You May Need a Head Transplant)
Friday, October 20
8 pm
In this special session, George J. Annas, JD MPH shares his bioethics-inspired jokes. Believe it or not, he does standup at open mics and university-based talent shows in Boston and New York and performed in the 2016 Boston Comedy Arts Festival.
The Nuremberg Doctors' Trial and the Birth of Bioethics
Saturday, October 21
9:15 am
The Doctors' Trial at Nuremberg (1946–1947) was remarkable primarily because physicians accused of wholesale murder and torture defended their actions as consistent with medical ethics. Other birthdates for bioethics have been suggested, but it seems reasonable that the Doctors' Trial marks the birth of American bioethics, if not all contemporary medical ethics. Seven decades later, George Annas assesses the impact of the trial on both human-rights law and bioethics, especially on the doctrine of informed consent and the ethics of human experimentation.
Don't miss these fabulous speakers or those presenting over 400 workshops, panels, papers, and flash sessions. Plan your schedule now and make your travel arrangements accordingly.