Schedule
We are excited to announce the ASBH 21st Annual Conference education schedule is now available online. Use the site to search 2019 sessions, presentations, and participants. View a breakdown of sessions by presentation day, type, and category. Log in with your ASBH username and password to create and save a custom conference itinerary that can be updated and exported. Connect with ASBH on social media using #ASBH19 and let us know which presentations you are most excited about!
Download the #ASBH19 Conference App!
The ASBH Conference App is essential to your conference experience! Access maps, sponsor and exhibitor information, and the most up to date session information through the personal session builder. Session builder itineraries can be uploaded right into the conference evaluation portal for CME credit evaluations.
Throughout the conference, important notifications will be sent out through the app alerting attendees of cancellations, room adjustments and conference announcements. Download the app now and stay up to date on everything #ASBH19!
To access:
1. Open the Apple App Store for iOS or the Google Play Store for Android.
2. Search "EventPilot Conference App."
3. Download the free app.
4. When prompted for a code, enter "ASBH19" (no spaces, not case-sensitive).
5. Log in using your ASBH website credentials.
If you have already downloaded the EventPilot App from previous conferences:
1. Open the EventPilot App.
2. Click "More" in the bottom right corner.
3. Click "Find Event'.
4. When prompted for a code, enter "ASBH19" (no spaces, not case-sensitive).
Location
David L. Lawrence Convention Center
1000 Fort Duquesne Blvd.
Pittsburgh, PA 15222
Phone: (412) 565-6000
Plenary Sessions
Trauma and the Tree of Life Tragedy: Finding a Path Forward
Panelists: Fr. Paul Abernathy, FOCUS Pittsburgh, Pittsburgh, PA; Rev. Liddy Gerchman Barlow, Christian Associates of Southwest Pennsylvania, Pittsburgh, PA; Rabbi Aaron Bisno, Rodef Shalom Congregation, Pittsburgh, PA; Deepika Mohan, MD MPH, University of Pittsburgh Medical Center, Pittsburgh, PA; Matthew Randall Rosengart, MD MPH, University of Pittsburgh Medical Center, Pittsburgh, PA
Moderator: Alex London Ph.D, Carnegie Mellon University, Pittsburgh, PA
This year, ASBH's annual meeting falls on the first anniversary of the tragic shooting at the Tree of Life Synagogue where 11 people were killed in the deadliest attack on a Jewish community in the history of the United States. This session brings together a panel of religious leaders from the Jewish and Christian faiths and medical professionals from the University of Pittsburgh Medical Center to discuss not only the immediate response to this event but broader issues—anti-Semitism, mass violence, trauma, and the ways that those in the healthcare field can productively respond to traumatic events in their communities and play a role in finding a path forward.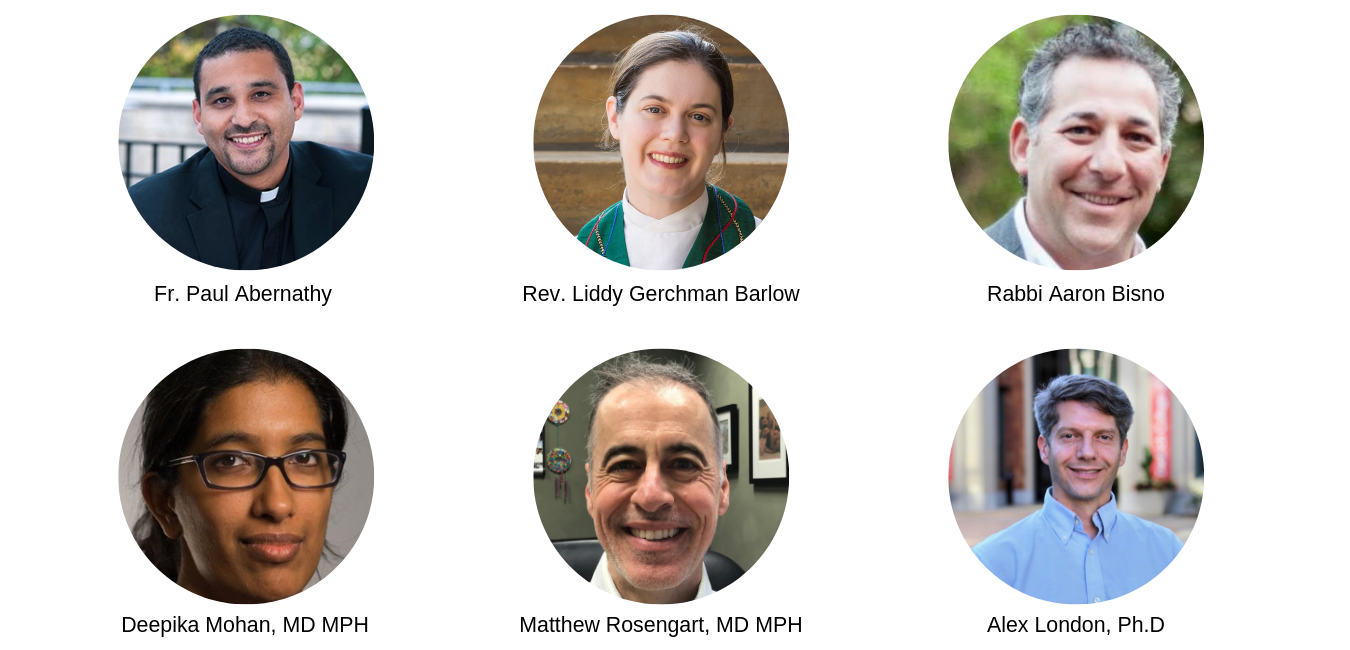 In Celebration of the Hastings Center's 50th Anniversary: What Does Justice Require of Bioethics? Moving Our Field Forward
Featured Speaker: Mary T. Bassett, MD MPH, François-Xavier Bagnoud (FXB) Center for Health and Human Rights, Harvard University, Boston, MA
Commentary: Marion Danis, MD, National Institutes of Health, Bethesda, MD; Virginia A. Brown, PhD MA, University of Texas–Austin, Austin, TX
Moderator: Mildred Z. Solomon, EdD, The Hastings Center, Garrison, NY
Racial, health, and economic inequities are a persistent reality in America. In the face of worsening injustices and inequalities, what can scholars, researchers, and practitioners in bioethics do? Can we help bridge the divide in public sentiment? How can bioethics more effectively address urgent and long-standing racial injustice and health inequality in the United States and beyond? The field of bioethics was founded in response to misuse of power and includes among its founding principles a commitment to justice. This presentation is intended to challenge, equip, and inspire those in our field to address more fully the principle of justice, thereby increasing our ability to improve the world.
Dr. Bassett will discuss how we define and think about structural racism and why understanding matters. In their commentary Drs. Danis and Brown will explore several ways that bioethicists and humanities scholars can contribute to efforts to address racism and other types of injustice.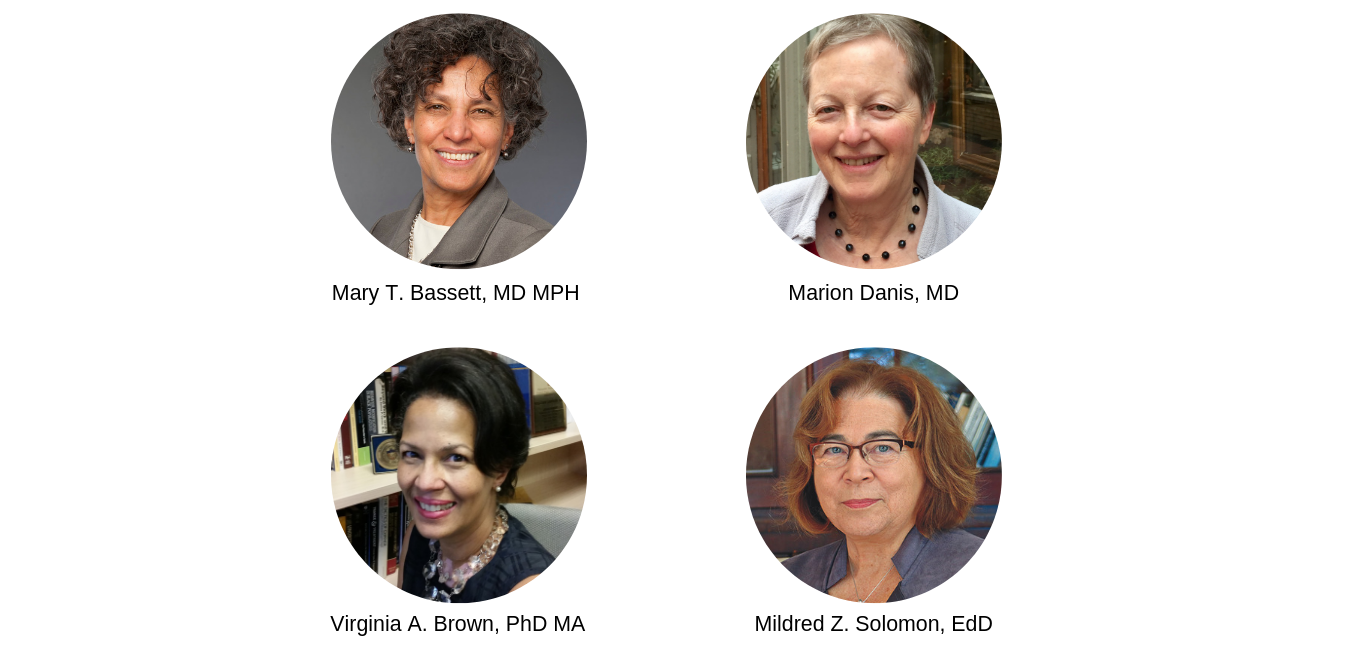 Death and Sex, Using Thought Experiments with Modern Technology to Address Issues like Abortion, Infectious Disease, and Alzheimer Disease
Margaret P. Battin, PhD MFA, University of Utah, Salt Lake City, UT
Take three perennial issues in bioethics that are related to death and sex: abortion, the control of transmissible infectious disease, and the challenges of long-term dementia, especially Alzheimer disease. Battin will supplement the usual ways we address such issues by employing a distinctive type of conjectural reasoning, the "thought experiment with normative force." (This isn't like the usual philosophers' thought experiments about whether you're a brain in a vat or have a famous violinist hooked up to your kidneys for 9 months. Not at all.) This strategy can provide insight into the nature of practical efforts to address real-world issues and expose problematic underlying assumptions that often block such efforts. Battin will pursue three thought experiments in rapid succession: one about abortion, another about infectious disease, and a third about advance directives for those with Alzheimer disease. Central in each thought experiment will be attention to the predictable objections they raise, the conceptual gains they yield, and the common issues they address.

Preconference Workshops
HEC-C Review Course
Thursday, October 24, 2019
8 - 11:30 AM
Trevor M. Bibler, PhD MTS HEC-C, Baylor College of Medicine, Houston, TX; Barbara L. Chanko, MBA RN, National Center for Ethics in Health Care, New York, NY; Deborah K. Cruze, JD MA, Kaiser Foundation Hospitals, Riverside, CA; Jane Jankowski, PhD MSW, Cleveland Clinic, Cleveland, OH; Mark G. Swope, PhD MBE MA, Carilion Clinic, Roanoke, VA
Developed and presented by ASBH Clinical Ethics Consultation Affairs Committee (CECA) members, this first of its kind review course will provide a solid foundation for those planning to or interested in taking the HEC-C examination. Using the HEC-C examination content outline, knowledge statements, and core references as a review framework, attendees will have an opportunity to review key concepts and references to support further study. The 4-hour session will include didactic and interactive small group discussions focusing on:
Healthcare Ethics Issues from Big Picture Concepts to Clinical Encounters
Healthcare Systems & Health Law
Clinical Context
Local Healthcare Organizations and Policies
Attendees will also have the opportunity to discuss sample questions simulating the format of questions on the HEC-C Examination.

Attendees will:
Review content areas, knowledge statements, and core references used to create the HEC-C Examination.
Examine core references and the relation to HEC-C knowledge statements to identify content that may be included in the HEC-C Examination.
Answer sample questions simulating the format of questions on the HEC-C Examination.
Museums and Medicine: Divining Warhol, Drawing and Developing Clinical Skills
Thursday, October 24, 2019
8 AM - 12 PM
Join us at The Warhol Museum to mark its 25th Anniversary as the largest museum in North America dedicated to a single artist. 2019 also marks the 22nd anniversary of the University of Pittsburgh's School of Medicine's development of a concentration in medical humanities and celebrates its subsequent collaborations with the Carnegie Museums of Pittsburgh. This pre-conference workshop will feature two talks by museum curators—one on Warhol's work on the body and within the context of the AIDS epidemic, the other on a collaboration between the museums of art and the School of Medicine to develop a course for medical students to hone their skills of observation, empathy, and moral imagination. Workshop participants will also receive a guided tour of The Warhol, which is located within walking distance of the conference, though transportation will be available. Space is limited.
Workshop supported by Medical Humanities @ University of Pittsburgh School of Medicine.

8 -8:30 am
Gather at the convention center for coffee and transportation to the museums. Busses and walkers will leave at 8:30 am.
9:00am-10:00am
Warhol and the Body, Jessica Beck, Milton Fine Curator of Art will discuss her work on the theme of the body in Warhol's practice, which she first featured in a 2016 exhibition of the permanent collection, Andy Warhol: My Perfect Body. She will also present on her published research on Warhol's late religious works, which she situates within the socio-political climate of the 1980's and the AIDS epidemic.
10am-11am
Guided Tours of The Warhol Museum
11am-Noon
Art Museums in Medical School: Enhancing Capacity for Observation and Empathy, Marilyn Russell, Curator of Education at Carnegie Museum of Art (CMOA) will give an overview of the mini-elective drawing course at University of Pittsburgh Medical School facilitated by CMOA and The Andy Warhol Museum. The program engages students in figure drawing and careful looking to strengthen observation skills and, in turn, the capacity to analyze, interpret, and draw insights from visual information.
The Rainbow of Desire: Examining and Overturning Oppressive Systems in Health Care and Medical Education
Thursday, October 24, 2019
8 - 11:30 AM
Katherine Burke, MFA, Cleveland Clinic, Cleveland, OH
Prominent health care, medical education, and arts organizations are currently engaged in initiatives and research that promote the arts and humanities as essential components of health care, population health, and medical education. This workshop will give participants activities, tools, and theories that can be integrated into curricula, community engagement, and social justice initiatives. We especially welcome educators and those interested in the intersection of education, social justice, and community outreach.
Extra-Cost Event
Resilience Training: Redress for Clinical Distress
Thursday, October 24, 2019
8 - 11:30 AM
Theresa s. Drought, PhD RN, Kaiser Woodland Hills Medical Center, Woodland Hills, CA; Leah R. Eisenberg, JD MA HEC-C, University of Arkansas for Medical Sciences College of Medicine, Little Rock, AK; Heather Fitzgerald, MS RN HEC-C, Children's Hospital Colorado, Aurora, CO; Andrea Frolic, PhD, McMaster University Medical Center, Ontario, CA; Joan M. Henriksen, PhD RN HEC-C, Children's Hospital Minnesota, Minneapolis, MN
"Resilience is not simply bouncing back from stress; it is both recovering and deepening as a consequence of encountering stress in the right way with adequate inner strength." (Wicks & Buck, 2010). One proposed strategy for mitigating the effects of moral distress in health care professionals (HCPs) and students is the cultivation of resilience. As clinical ethics consultants, we have found that nurturing our own resilience is critical for effective practice. Clinical ethics consultants are also ideally situated to bring education and expertise to those experiencing (or at risk of developing) moral distress.
This workshop, led by practicing clinical ethics consultants working in various settings, will present a brief overview of the moral distress literature and its relationship to resilience. Different approaches and strategies for teaching, training, and mentoring resilience in both academic and health care settings will be presented. Attendees will interact in small groups to share ideas and apply the concepts discussed. Presenters will share examples of how they have nurtured resilience in themselves by developing their own peer support group, which uses the approaches and strategies discussed in this workshop. Participants will leave with a repertoire of choices for nurturing moral resilience and will be asked to commit to one test of change in their own practice setting.
Learning Objectives 1:
Discuss the relationship between moral distress, resilience, and moral resilience in the context of clinical ethics work.
Learning Objectives 2:
Evaluate different approaches for developing and modeling moral resilience in clinical ethics practice.
Learning Objectives 3:
Describe system strategies for fostering cultures that promote resilient ethical practice.
Audience Engagement:
We will use short innovative didactic presentations and interactive exercises that allow attendees to reflect on and apply the concepts presented.